Deliver Documents… Now!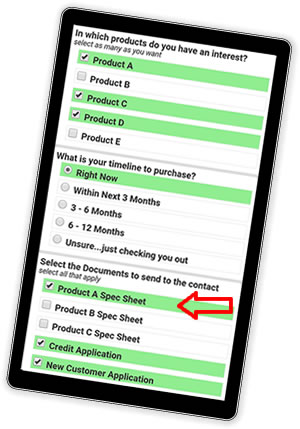 Don't wait!  Strike while the iron is hot.  Beat your competition and make a lasting impression.  In today's world, people want what they want… and they want it now!
iCapture's e-Document Delivery automatically  delivers documents via email to your new contacts in real-time.
Attach or link to any type of document.
Popular Document Types
Links to Online Videos
PDF
Word Docs
Spreadsheets
After the Show… How Does this Work?
When you are finished and return to the office, all of your new contacts are neatly assembled in a spreadsheet (or automatically sent to your CRM). In addition, you have a column for each document showing the status.  You'll know "who" got "which" document.