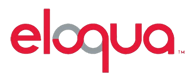 iCapture + Eloqua
Authenticate your Eloqua account to your iCapture account and let the leads flow!
iCapture's advanced integration allows you to funnel your incoming leads easily into Eloqua.
In minutes, you are ready to capture leads anywhere and everywhere with your mobile devices, then populate your Eloqua account with your new, hot leads!
With the iCapture to Eloqua integration, you can:
Automatically create or update Contacts

assign Contacts to an External AssetType / ActivityType
assign Contacts to a Campaign
de-duplicate Contacts based on email address

Send New Leads to an Eloqua Form

Dynamically assigning the Leads to a specific Campaign.