Add Notes… Now – or – Later!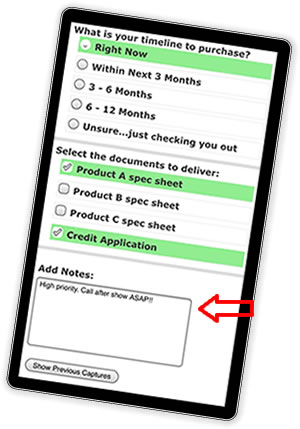 iCapture's "Append Notes" lets you easily add notes to a prospect's profile.
Your device stores the last 50 prospect profiles and allows you to go back and add notes at a later time.
All notes will be available in your downloaded spreadsheet for easy reference.
The notes and associated data can also be forwarded to a team member via email or sent to your favorite CRM or marketing automation system.