What is Kiosk Mode?
Kiosk mode allows you to "lock" the iCapture app into "Capture Mode".
Typically used for unattended tablets (most often an iPad), kiosk mode allows the removal of the "Main Menu" and/or "Start Over" buttons from the bottom left corner of the capture screens.
In addition, the Kiosk Mode feature allows for powerful remote update features. Remote updates allows you to "push" an update to an existing questionnaire to any kiosk enabled tablet.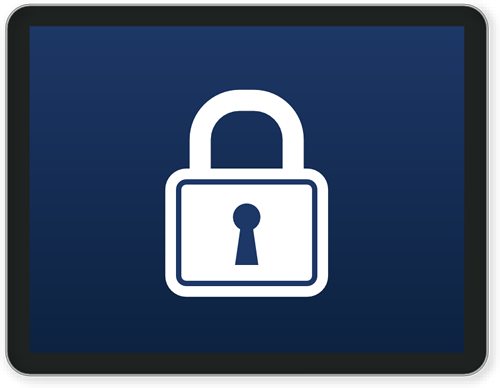 How do I setup Kiosk Mode?
There are 2 steps to setting up Kiosk Mode on your tablet.
Preparing your Tablet – Lock tablet into the iCapture app
Preparing the iCapture app:

Touch "Options" » Kiosk Settings
Follow the directions on the screen
Kiosk Mode is included in the Pro plan and higher.