iCapture works on both tablets and smartphones. for a list of supported devices, click here
Which should I use?
Tablets and Smartphones each have their own, unique advantages and disadvantages.
Tablets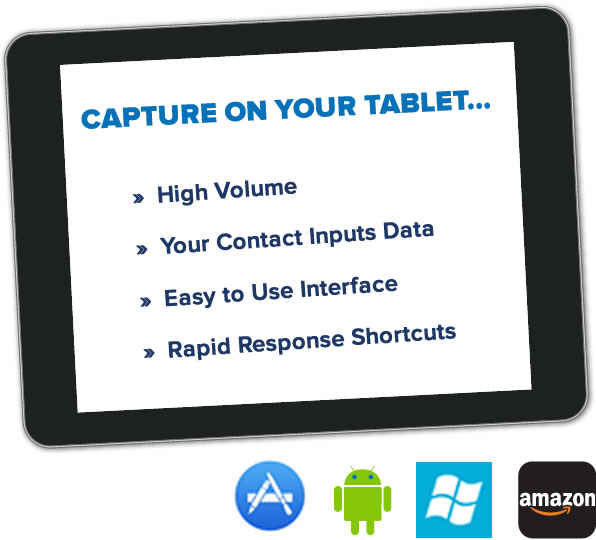 Control the look and feel of each question with your logo and colors to match your brand.
Also, communicate your "Call-to-Action" to engage more customers and prospects.
Smartphones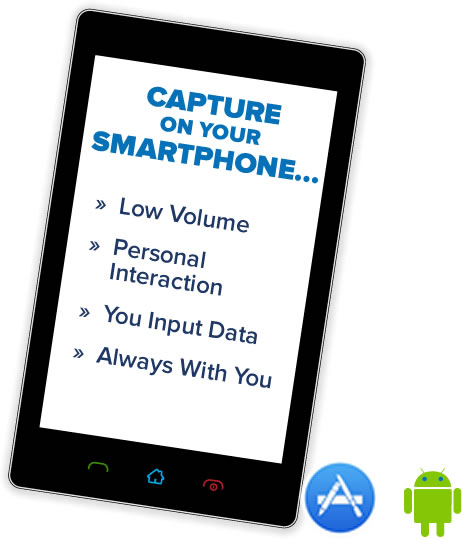 A common design is presented for nearly all questions.
The Smartphone device keyboard is used for all text entry and all questions appear on a single scrollable screen.