Skip Logic / Question Branching

Skip Logic and Question Branching allows you to dynamically capture more relevant data in real-time!
Easily set up a multiple choice question, then set rules for later questions.
Drill-Down Questions = Greater Relevance
Skip logic allows you to "get beneath the surface" by asking questions that are dependent upon a previous answer.
If, for instance, you asked if a person owned 1)"a Cat" or 2)"a Dog", you might want to follow up with another question about their specific choice.
The Real Difference
Skip logic allows you to get the more relevant information in the least number of questions. Skip logic / question branching is designed to reflect a real-life conversation where you modify your questions based on what you learned in the previous answer(s).
Full Video Training Tutorials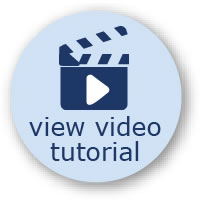 If you have never set up a survey or set of questions that use "skip logic", have no fear!
We have a full suite of video tutorials to help guide your every step.
AND if that isn't enough, we've got an expert customer service team that will show you the way!