Reporting by Device
iCapture gives you reporting for your entire account as well as each device.
View reports for your total captures with our 7 and 30 day graphs as well as day-by-day capture reports for each individual device.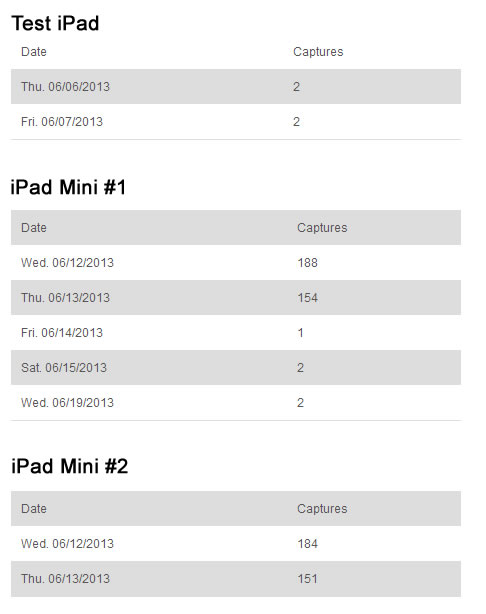 Device Dashboard
Get an up-to-the-minute report on all of your devices and their current status.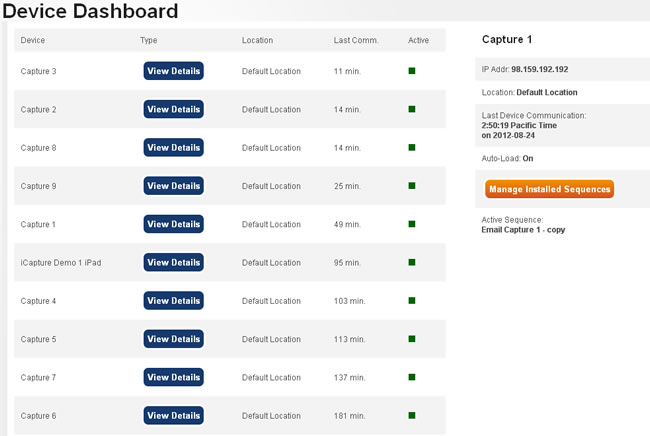 Need More Detailed Device Analysis?
Download your data to a spreadsheet file at any time. The "Device Key" column identifies each device uniquely.