Bridal and Wedding shows can be a challenge. It's a feeding frenzy… dozens of consultants, event coordinators and service vendors all in one place, vying for the coming year's business. Canadian Event Consultants Your Main Event needed a way to stand out and make an impression to booth visitors. Immediate follow up, targeted to the wedding couple's needs were essential.
Presenting a professional image attracts interest
Armed with several iPads and their branded lead capture questionnaire, the Your Main Event staff presented a cohesive, professional look. Booth visitors were intrigued by the iPad data entry, making YME look up-to-date and organized…vital assets when competing for clients in the wedding industry.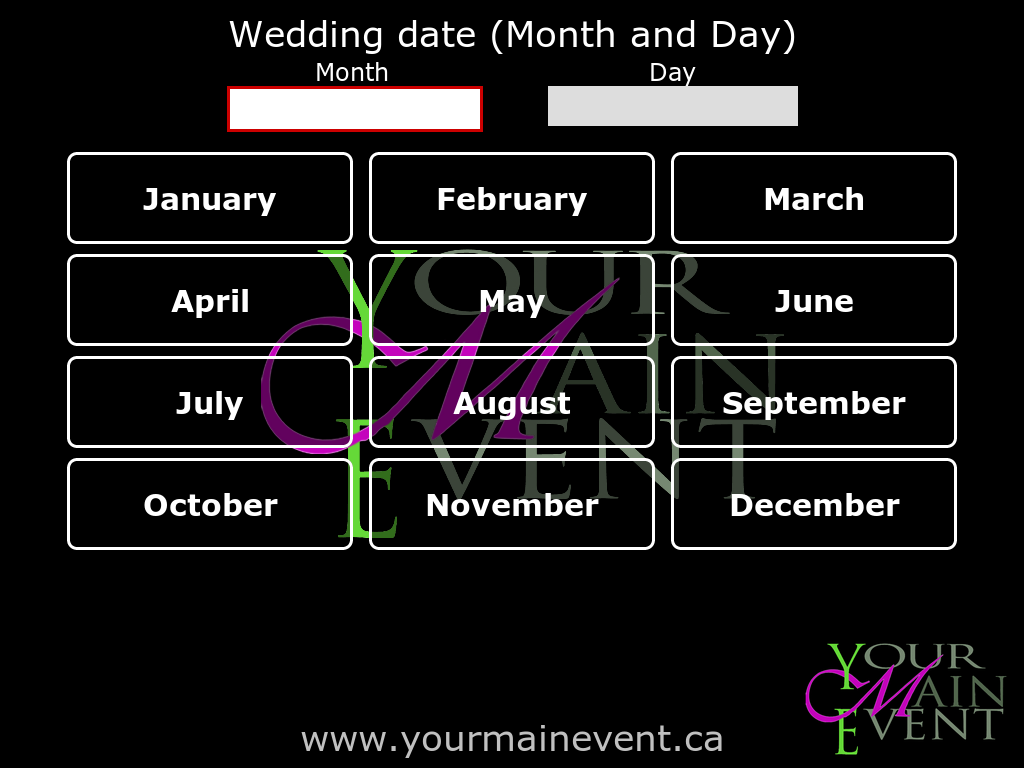 Capturing complete and accurate information is critical
On the busy show floor, engagement and data capture must be quick, but ensuring you get the most valuable data is critical. iCapture's rapid data entry system, including one touch on screen multiple choice questions are the perfect way to ensure complete, efficient capture.Your Main Event was able to secure contact info, as well as Wedding Date, Services Needed and Wedding Venue…all the must haves for wedding planning.
Immediate, Intelligent Follow Up
Brides are busy. So many vendors, so little time! Your Main Event found that often the first to follow up won. iCapture immediately sent their captured data over to Constant Contact. By segmenting leads into different lists in Constant Contact based on user's interests, Your Main Event knew just what message to send to which bride, leading to increased sales and better tradeshow ROI.