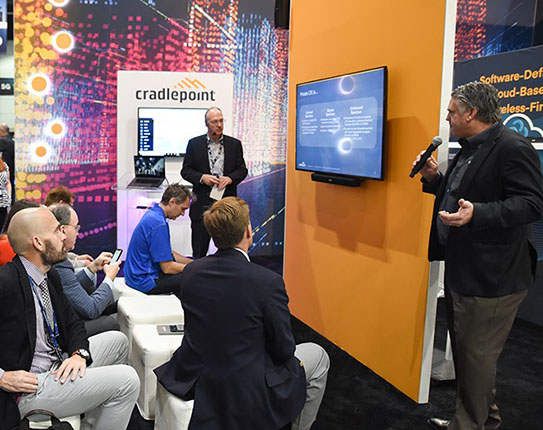 Searching for a Solution
Cradlepoint is the industry leader in cloud-delivered 4G LTE network solutions, and part of their success stems from trade shows and events. In 2017, they participated in sixty-eight events worldwide, with no sign of slowing down.
The more events they attended, the more Event Marketing Specialist Katie Olsen realized they needed a better system. With a huge time gap between collecting leads at events and contacting them, they were missing out on deals, and it was getting harder to justify event spend to the company's upper leadership.