A Success Story
A Better Way: Quality Leads and Relevant Engagement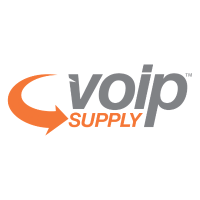 "Prior to iCapture, we were getting all those business cards in a fish bowl, and the reps would have to remember who the person was. It made it very difficult to track the success of those trade shows and know which prospects were worth calling. We needed a better way to qualify leads we were getting at trade shows."
Mary Cheney,
Marketing Supervisor for VoIP Supply
A Search for a "Better Way"
VoIP Supply, North America's leading voice over protocol provider, attends a variety of events each year. At these events, they primarily relied on collecting business cards to capture lead information. After the show, manually entering leads into their CRM ate up valuable time for both marketing and sales. Once the team did start following up, they lacked clear direction or prioritization to identify which leads mattered most. 
"Prior to iCapture, we were getting all those business cards in a fish bowl, and the reps would have to remember who the person was," explains Mary Cheney, Marketing Supervisor for VoIP Supply. "It made it very difficult to track the success of those trade shows and know which prospects were worth calling. We needed a better way to qualify leads we were getting at trade shows."
Knowing there had to be a "better way," VoIP Supply's team searched for a solution. After discovering iCapture, VoIP Supply entered the partnership with three major goals:
Eliminate manual entry and slow follow up

Qualify leads while in the booth

Introduce consistency from show to show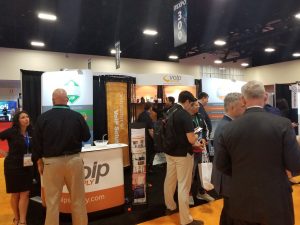 Industry: Technology
Location: United States
About VoIP Supply:
VoIP Supply is North America's leading VoIP solutions provider. Since 2002, VoIP Supply has delivered valuable solutions for some 125,000 customers worldwide. With over 30 passionate employees, 2,500 products, 20,000 square feet of office space and an unlimited number of VoIP solutions to meet your needs. VoIP Supply has everything you need for VoIP, whether you are a consumer, business, service provider, or reseller.
Improved Follow Up and Engagement
After implementing iCapture, VoIP Supply noticed immediate improvement.
Cheney says, "It really helped standardize the process, pre-qualify the leads, and gave us the ability to do immediate follow up after the show with the automation. iCapture has helped make us more efficient right off the bat from using it."
Before, it took VoIP Supply's team months to follow up with the leads from a show. They also lacked segmentation to know which leads they should prioritize and contact first. With iCapture, VoIP Supply's reps receive the hottest leads first to reengage with. Plus, with the automated lead capture and elimination of manual entry, their reps can follow up immediately after the show instead of months later. Through this, they can target the best leads before the leads lose interest or buy from a competitor. 
"There's certainly a need to follow up as quickly as possible and strike up those relationships, whether it's a reengagement or a new customer," says Cheney. "If they start buying from somebody else, you lose that opportunity quickly."
Along with speed, the sales reps also reach out with more relevance post-show. By recording qualifying data at the show, the reps have access to pain points, product interest, and any other notes they made in the booth. This helps them pick up the conversation from where they left it on the show floor instead of rehashing the prospect's interests from the beginning. 
"Being able to pre-qualify has significantly helped quantify and qualify who we should follow up with first because it gives us an easy conversation when we know exactly what we have talked to them about," says Cheney. "Being able to qualify a lead at the booth has helped tremendously."
Consistent and Reliable Partners
Before partnering with iCapture, VoIP Supply lacked a consistent process for capturing leads from show to show. Cheney explains that she worried about having to train reps on different lead scanning equipment for every event. However, with iCapture, the reps can familiarize themselves with a single solution that works at every show. 
For Cheney, the consistency "is like peace of mind since I'm not always at the shows." 
Along with having a single platform, Cheney also highlights the team behind the software.  
She says, "The team at iCapture from an onboarding standpoint to a responsive standpoint is by far one of the best companies that I work with. I love working with the iCapture team. If I have an issue, it's normally solved within thirty minutes of me coming into the chat. Someone starts looking into it right away, and by the time I get back to the chat, it's already fixed. It certainly stands out to me, and when people ask me what we use for lead capture, I always recommend iCapture."
Results: Boost in Data and Quality Leads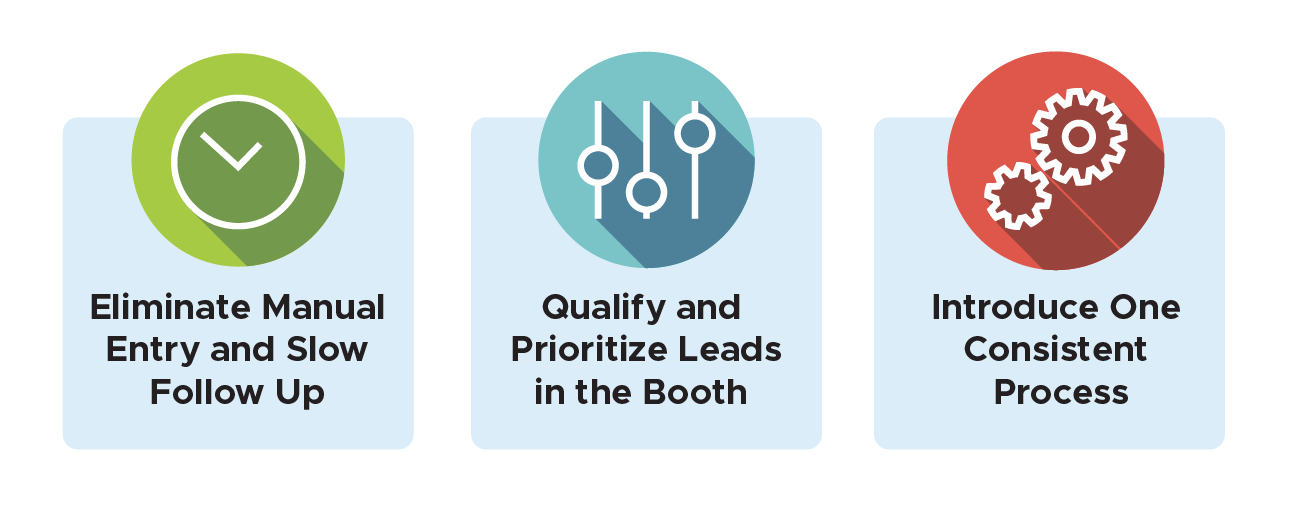 Implementing iCapture has also removed much of the uncertainty from shows and helped VoIP's marketing team use more targeted campaigns. For their sales team, they can be more targeted with lead follow up and conversations.
"iCapture really allows us to focus on what was popular at the show so that I'm not spending time guessing," says Cheney. "I have the real data in front of me and what people asked for, and what exactly they were looking at during the show. It really has helped us be very targeted with our campaigns. It takes the work out of having to go through those lists and find out what people are really looking for. It helps us target those people easier. It makes my life ten times easier because I'm not guessing. Just like the sales reps. They're not guessing what conversations they had in the booth." 
Ultimately, one of the biggest improvements for VoIP Supply is the number of quality leads they capture at events. The team previously measured success by the number of leads, regardless of whether the lead was hot, warm, or cold. Now they can more accurately measure event success based on the quality of conversations during and after the show. 
Cheney explains, "Before, it used to be the quantity, like how many leads we can get at the show. iCapture has helped us understand it's not necessarily how much we are capturing, but who we are capturing and the quality of those leads. It has helped change our mindset at trade shows. It's not just about scanning and getting that lead. It's about scanning that lead, qualifying that lead, and then investing the time and the team prior and after the show." 
Get your own personal demonstration!