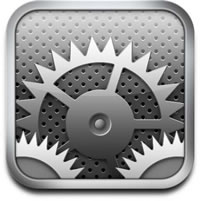 To setup an iPad for Kiosk mode, take these steps to make sure your Capture Sequence is not interrupted by other features on your iPad. Go to your iPad Home Screen (not in an app) and select "Settings" and do the following:
Notifications = OFF
General >> Turn All Sounds OFF
Multitasking Gestures = OFF
Safari >> Auto-Fill = OFF
Brightness & Wallpaper >> Auto-Brightness = OFF
then manually set brightness to maximum.
Setup "Guided Access" as noted below
Our iCapture Kiosk app is specifically designed for an enclosed, kiosk mode.
UPDATE:
iOS 6 for the iPad added a new feature called "Guided Access". This allows you to set a passcode to "lock" the Home Button of your iPad and prevent a user from leaving a specified app.
To engage the "Guided Access" feature, follow the steps below:
In the Settings menu of your iPad,
General tab >> Accessibility >> Guided Access
Turn Guided Access = ON
Set a Passcode
Enable Screen Sleep = OFF
Exit Settings and re-launch the iCapture Kiosk app
Triple-click the iPad Home Button and the Guided Access menu will appear
Hardware Buttons = Always OFF, Touch = ON, Motion = ON
Touch "Start" in the upper right
FINAL NOTE:
If your iPad gets stuck in "Guided Access" mode (like mine did), you have to do a "forced reboot" by pressing and holding the Home Button and Sleep Buttons at the same time for 15 seconds. This will turn off your iPad. Press and hold the Sleep Button to restart your iPad. You can now use your passcode to turn off Guided Access.