What Are Trade Shows And Why Attend Them?
Thousands of trade shows, events, conferences, etc. take place every year. They play a major role in marketing strategies spanning all industries and companies. Trade shows also take up a significant chunk of budgets. According to Bizzabo research, the majority of businesses allocate at least 21% of their marketing budgets to in-person events.
And the event industry keeps gaining momentum. Based on respondents from a 2019 Statista survey, 84% plan on at least maintaining their budgets, with 36% of those respondents scaling up their event budgets.
Why do so many companies pour time and money into trade shows? What's the main purpose for exhibiting and hosting events?
There are many reasons for trade show attendance, including the following:
Lead generation
Branding
Client outreach
Connecting with partners/distributors
Product launches
Upselling
Market research
Competitor research
72% of companies exhibit to generate new leads
The Value of Trade Shows
Trade shows and events are a target-rich environment for lead generation, as well as opportune locations to market directly to clients and prospects. Here's a compilation of research showcasing why events matter for both marketing and sales today: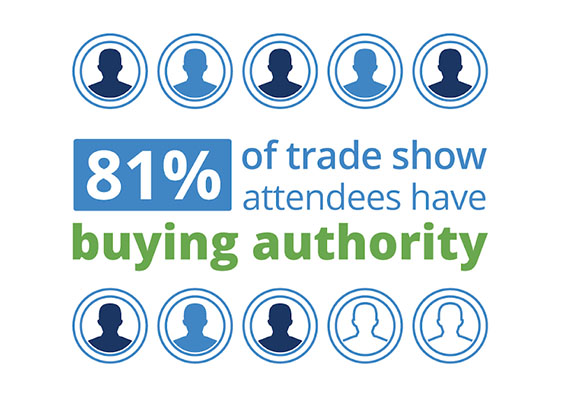 Trade shows are a target-rich environment to meet with decision makers and other high quality opportunities
Face-to-face Marketing
When was the last time you had a meaningful connection with someone without ever seeing them in person?  We can safely say long-distance relationships rarely work out. Even with all the tech and social media in the world, people still need face-to-face communication to form connections.
For businesses, that's where trade shows and events play an important role. Companies invest in events more and more for branding and relationship building. As mentioned earlier, a staggering 88% of surveyed companies attend trade shows with branding as a primary goal. 
And exhibitors are not the only ones paying more attention to events. According to a Live Marketing survey, 48% of attendees find in-person events more valuable now than two years prior. That's just another reason why more and more companies are increasing their exhibiting budgets and why events play a critical part in marketing strategies.
.
Trade Shows in a Changing World
Events provide a crucial platform for face-to-face marketing and selling in a digital age. But the style of exhibiting from two decades ago would never work today. Trade shows are vastly different than fifteen, ten, or even five years ago. Thanks to modern technology, attendee expectations and perceptions have shifted.
Think how companies like Google, Amazon, Apple, and Samsung have changed the world. People now have access to the world's knowledge at their fingertips with smartphones. Consider how many times a day you Google a topic or question. Or even use a device like Alexa to vocally search. Two decades ago, Amazon was a brand new company, and cell phones and devices had a fraction of the capabilities they have now.
So what does this have to do with trade shows? Simply put, the times have changed, and our marketing and selling must evolve. To ensure success, it is extremely important to have a drawn out marketing strategy months in advance before attending a trade show. The Ultimate Guide To Pre-Event Promotion discusses marketing strategies and timelines that help you get the most out of your trade show. We live in a fast-paced, digital age where we want results immediately. According to a Microsoft study, our attention spans have dropped from 12 seconds in 2000 to 8 seconds in 2015. Today's prospects expect quick follow up and engagement. Otherwise, they'll move on, and fast.
Today's prospects expect quick follow up and engagement. Otherwise, they'll move on, and fast.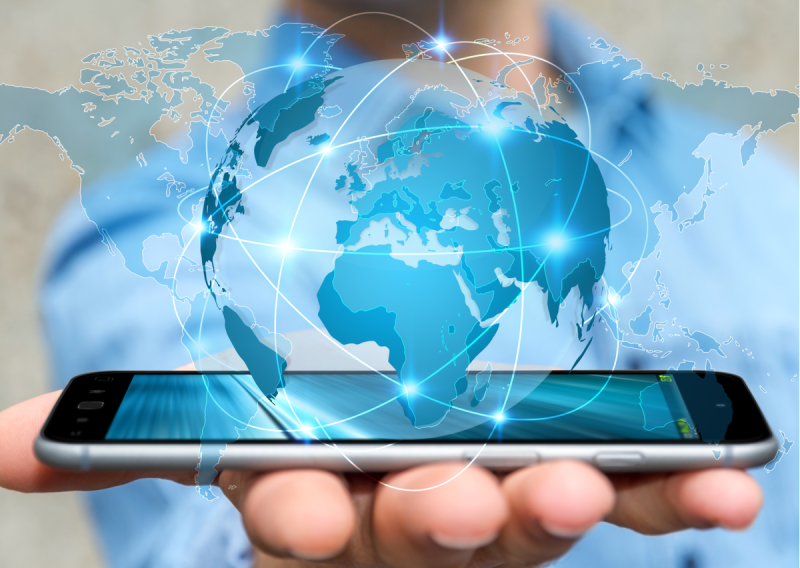 Along with a need for speed, there's also a need for relevance. With the crowd of messaging that bombardes the world each day, buyers have learned to tune out the noise and be selective. Prospects expect personalization and relevance. Think of companies like Amazon and Spotify that recommend products and services based on individual history. This is smart marketing to match today's consumers. And that smart marketing cannot end on the trade show floor. We must have relevant follow up post trade show, or attendees will tune us out with the rest of the noise.  With trade show participation comes high quality leads, that is why it is so important to leave a lasting impression on businesses that we meet.
The future of trade shows is here. We must keep pace with new expectations or miss out on the valuable opportunities at trade shows.
Sales and Marketing Alignment
It's no secret sales and marketing teams frequently clash heads. The two teams set different goals and means of accomplishing them. Sales cares about hot leads and closing deals, which makes sense. Marketing puts more emphasis on effective branding and messaging, which again makes sense. But these goals may not always align. As a result, there tends to be a disconnect between sales and marketing, especially when on the trade show floor.
But in order to have a successful trade show, marketing and sales must operate together. No other time requires as much sales and marketing cooperation and collaboration. First, marketing uses their budget and resources to make events happen, and reps work booths. Marketing takes those leads from the booth, routes hot leads to sales, and inserts the rest into nurture campaigns. Then the sales reps follow up with leads post-show. There's an ebb and flow in the trade show process with these two departments.
Which explains why it is more important than ever to align your sales and marketing teams. Finding common ground between each team's goals and objectives will help bridge the gap. For example, at events, many marketing teams prioritize positive event ROI, while the sales team focus on targeting hot leads and potential customers. Since you need hot leads for a positive ROI, marketing should care about hot leads too. And why should sales care about marketing's goals? Because trade show marketing helps get potential buys in the booth and facilitates the capture of hot leads.
Events offer this unique opportunity to overlap sales and marketing goals and find common ground. When the two teams work together, they achieve greater event success and build confidence for future collaboration. This is just another example of the great value gained from attending trade shows and events.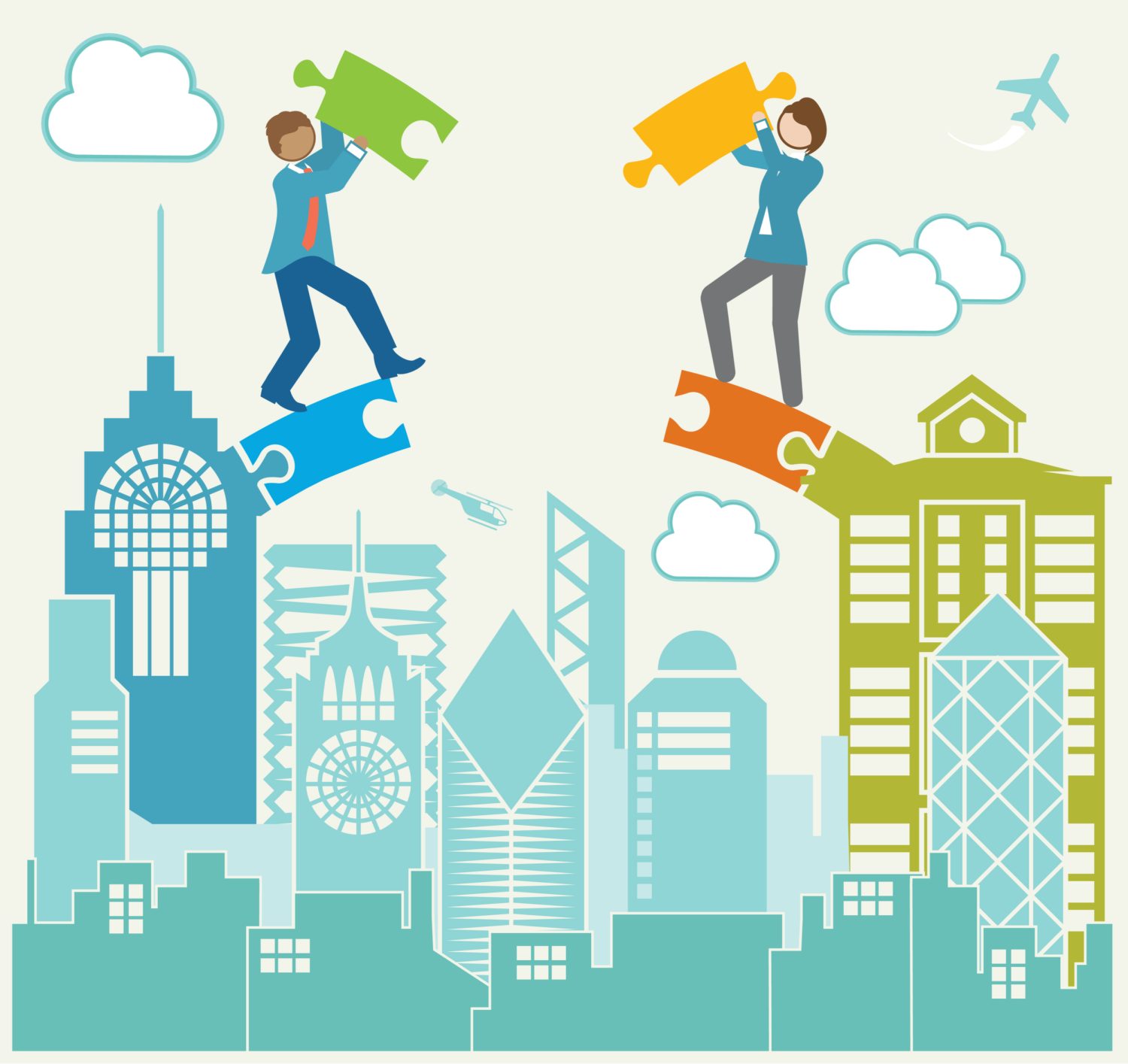 Trade shows are a unique place where marketing and sales operate together. No other time requires as much sales and marketing cooperation and collaboration.
Different Show Sizes
A trade show can come in all shapes and sizes, from tabletop events to the world's largest trade shows and expos. The best part is that each of the various event types offer different value and opportunity.
For larger, major trade shows, picture the Las Vegas Convention Center, you encounter tons of traffic and talk to a surplus of potential customers. You can collect thousands of leads for nurture campaigns and sales follow up. Plus, for branding, larger shows give you thousands of eyes on your booth. You can market to a wide audience to introduce your brand, a rebrand, new products, and so on. The opportunities are endless when it comes to reaching a large group of qualified leads.
For smaller shows, like tabletops and conferences, you will interact with a more concentrated group of attendees. Since a much smaller number attends these events, those who do go tend to be even more qualified. Consider conferences and networking events for example. These small events often require certain credentials or job titles to attend. This is a great opportunity to target a very specific, select group, and to ensure that most attendees are potential customers. Since smaller events in general are more intimate settings, you may only collect a few leads. So for branding purposes, smaller events may not be the best choice. But for sales and lead generation, it will help you focus on a select group or industry, with a higher chance of collecting qualified leads.
Conclusion
Trade shows and events offer you a gigantic amount of opportunity for both marketing and sales. In today's digital world, live events matter more than ever. They bring you face-to-face with current clients and new prospects, especially those with buying authority. They also can help bridge the gap between sales and marketing teams. Because of this value and opportunity, events also cost your team significant time and money. That's why teams must plan beforehand and invest in the right resources to maximize those opportunities.
There's so much more to explore when it comes to trade shows and events. Here are other major areas to nail down before your next event:
Simplicity Wins
Not All Leads Are Created Equal
Capture the Conversation
Automation Is Your Friend