Trade Shows are the lifeblood of many businesses.
According to a 2012 study by Pricewaterhouse Coopers, there are more than 284,000 conventions, conferences and tradeshows in the US each year, attracting a total of 87 million attendees.
When you factor in the cost of the stand, your time, your marketing materials and then travel and accommodation, it can be an expensive exercise, so you really need to make sure you get a return on investment.
And with Trade Show attendees expecting more and more, and competition for their attention increasing year on year, many exhibitors are simply looking for a way to maintain their lead numbers, or at least halt the decline.
One person who is bucking the trend and actually growing his lead numbers in leaps and bounds is Jim Mathias of Virginia Marketing LLC.
In this case study you'll see how Jim was able to get 10 times more leads and dramatically reduce his admin headaches in the process, by switching to mobile data collection at his trade shows to run his giveaway promotions.
You'll see:
The specific results he achieved before and after
The difference between mobile and pen & paper lead capture
How he uses his mobile system to immediately email visitors to his stand within minutes
The step by step process he uses
How the Prize Giveaway works
Mobile vs Paper
The one change Jim made to dramatically increase his leads was to ditch the clipboard.
Using his old pen and paper system, Jim was able to collect around 100 leads per trade show.
And even then, there were two big problems he experienced:
ERRORS – Because all the entries were handwritten, many of the email addresses were illegible, which meant around 10-15% of those leads were wasted – or as Jim says, "so really then, it's not a qualified lead… it's trash."
TIME CONSUMING – Having to enter all the hand-written forms became an administrative headache. "You worked all day and then you've got to put into the spreadsheet all the names you collected," said Jim
Jim then moved to collecting leads using his iPad and the iCapture app that lets you customize your screens and the data you capture and he saw an immediate shift.
"At first I just had one device and I immediately tripled my leads to 300 captures," said Jim.
After the initial success using mobile data capture on his iPad Jim now operates three mobile devices and he's now getting around 1000 leads per trade show.
That's ten times what he was getting using pen and paper.
Number of Leads by Lead Capture Method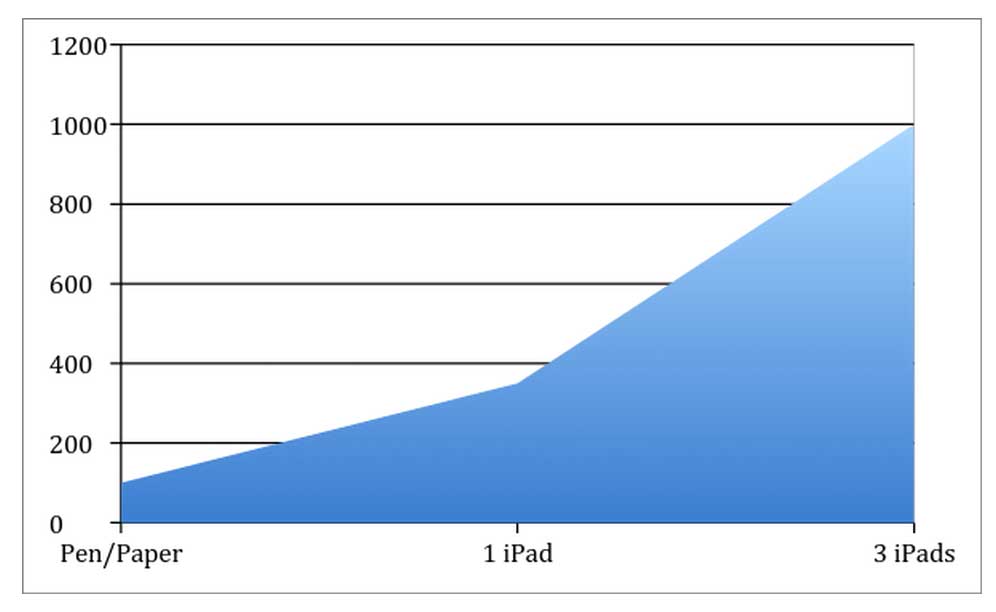 Immediate Follow Up
iCapture also integrates directly with Jim's CRM, which means, when he has internet enabled, every new lead can be emailed within minutes of visiting his stand.
Here's the process:
Attendee visits trade show stand
Enters details in iCapture for a prize giveaway
Immediately added to Jim's CRM
Immediately sent email thanking them for participating and providing extra information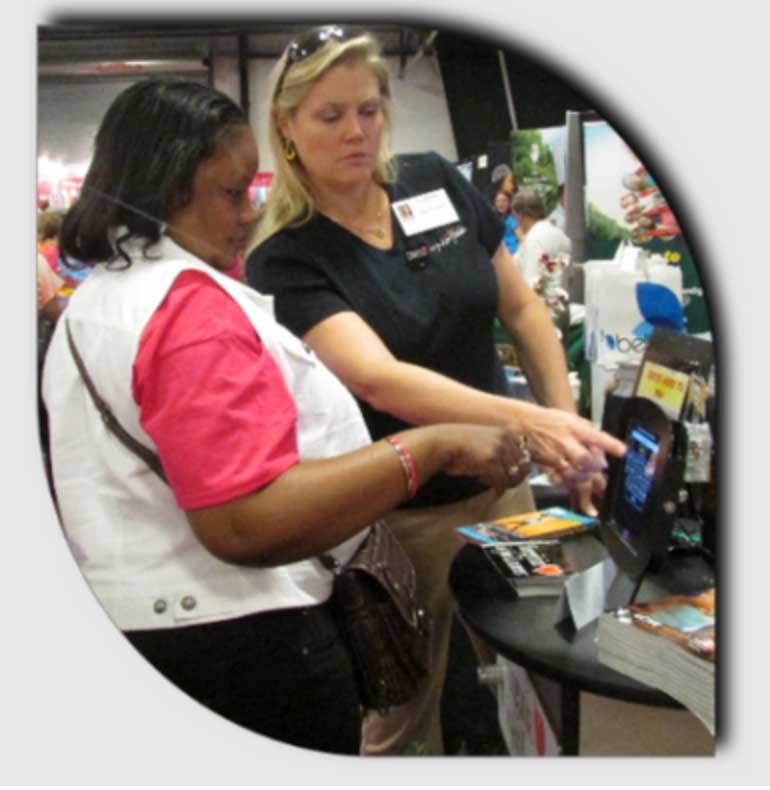 As Jim explains, as soon as someone leaves his booth, they're getting an email in their inbox, which they can then see on their phone, right there at the trade show.
"We send an email from my company thanking them for visiting the booth. It also has links to two websites, a state website and the partner who's giving away a prize package for that show. So the attendee is hearing from us straight away, whilst it's top of mind and the email drives them to different websites for more information, which is invaluable," says Jim.
Prize Giveaway
Jim has found Prize Giveaways work well to attract visitors to his booth.
With iCapture, the process has been made even simpler and more attractive for attendees to enter.
According to Jim, "a lot of attendees say, "Boy, that's fast and easy!" That's it. It doesn't take nearly the amount of time to have to explain each question or anything. They get to do it on their own. It just really, really works."
Jim recommends you don't ask more than 5 questions in your prize entry process.
"The aim is to keep people for no more than 3 or 4 minutes," he said.
Here are some sample screenshots from Jim's prize give away promotion: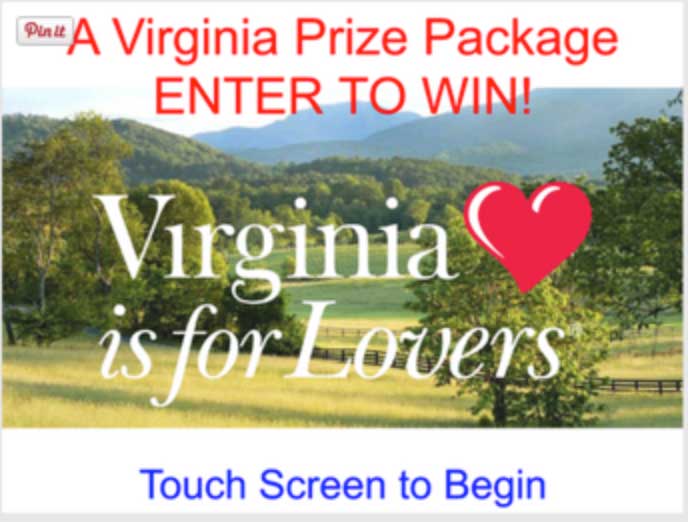 Customized home screen (Jim's tip; Make it attractive and compelling)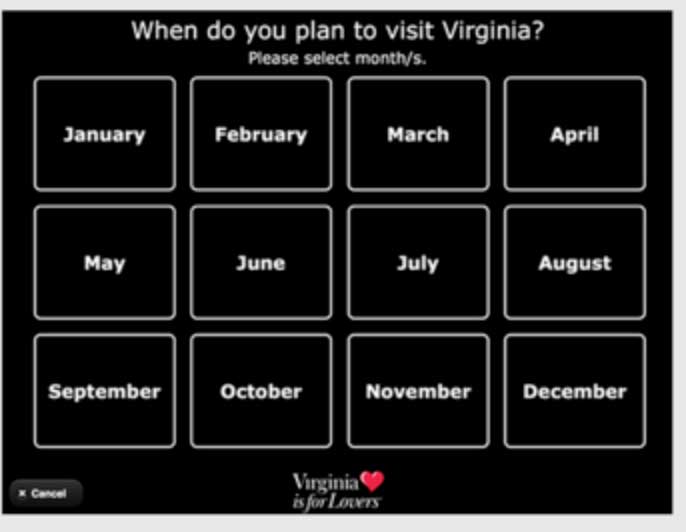 Easy touch screen data entry
(Jim's tip: Add at least one lead qualifying question)
And once the trade show is complete, and all the entries have been collected, iCapture's system will also automatically handle the selection of the winner, so Jim's post event admin time is kept to an absolute minimum.
Get Your iCapture Free Trial Here
You can trial iCapture today for free (no credit card required and no time limit).
Simply go here now to get started