The University of Nevada, Las Vegas recruits potential students for university enrollment and special summer sessions for current high school students. They need to identify high probability/high value recruits. At busy college fairs, quick data capture is crucial. Bad handwriting on written forms meant too many lost leads. UNLV needed a fast, reliable system that eliminated handwriting errors.
Bluetooth Keyboard Compatibility
Using iCapture's Multi-field screen for capturing contact details and pairing a bluetooth keyboard allows for rapid data entry on a single screen. UNLV recreated their paper form on a single iCapture screen, and tabbed between fields for quick, accurate contact info capture.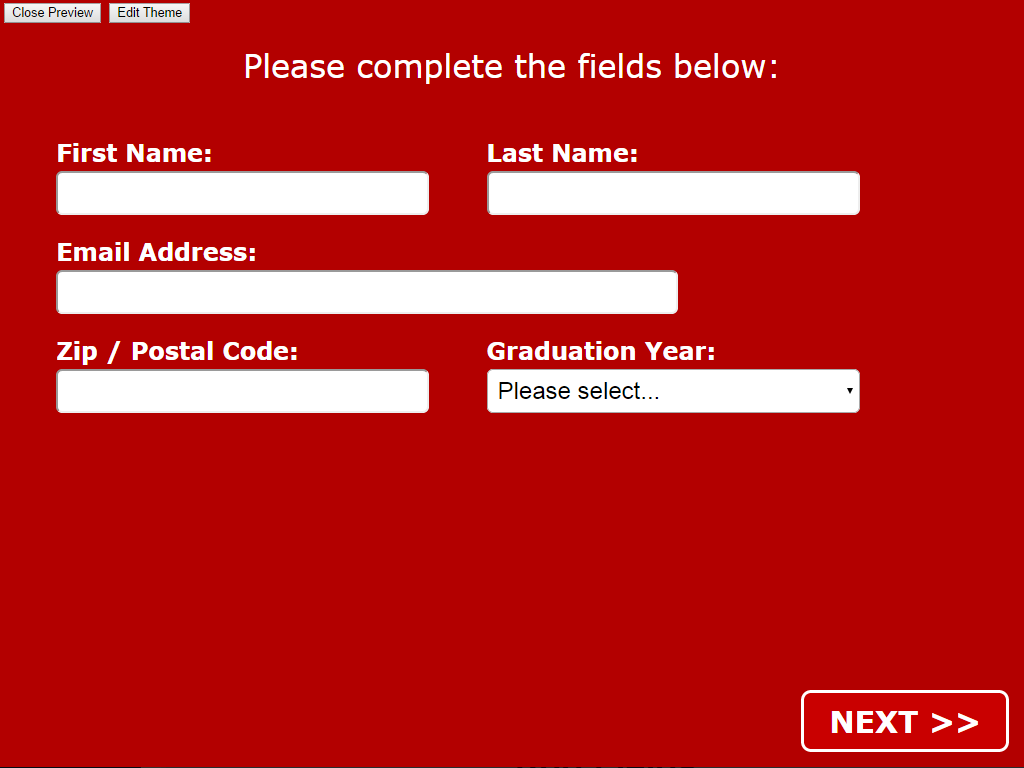 Identifying Recruits, Qualifying Leads
By asking a few key multiple choice questions UNLV was able to quickly discover who the best leads were, which programs were most popular and how best to serve their customers. Using iCapture's multiple choice questions with easy single touch on-screen answer buttons made the UI fast and engaging for potential recruits.
Brand Recognition
Custom designed theme and screen saver help to reinforce UNLV's brand recognition.